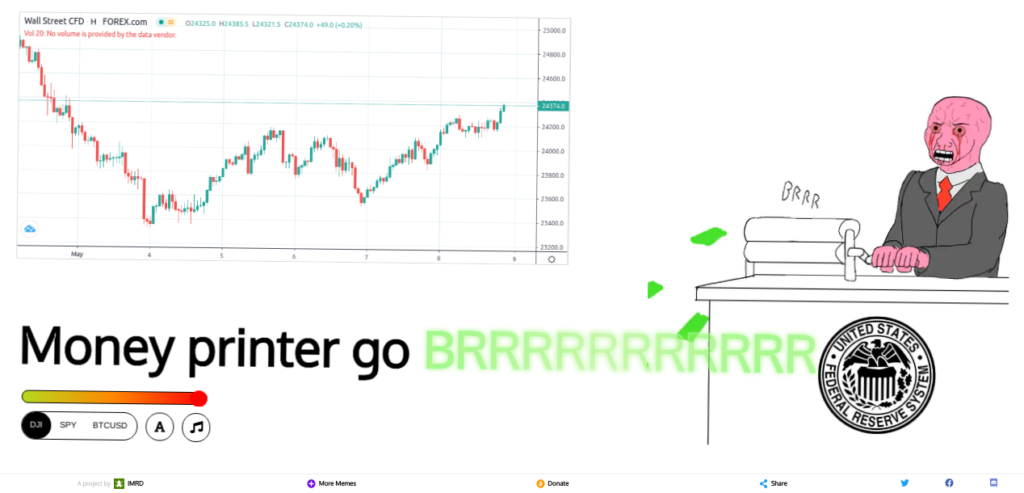 Money printer go BRRR is probably one of the most best memes right now because there's a disconnect between stock markets and real economies in many countries right now but especially in the US. How can markets rise and unemployment rates rise at the same time? It doesn't make sense but actually it does, "money printer go BRRR!"
Does this chart, the total monetary base in millions of dollars from 1960-current (US Federal Reserve), look natural?
This is most-likely occurring in most central banks around the world but how long can it go on for? It's putting the 2008 global financial crisis to shame. Conversely, Bitcoin's total money supply is fixed at 21 million which can never ever be changed (our Bitcoin & infinite supply podcast episode) and in a few days time bitcoins minted every 10 mins will reduce from the current 12.5BTC to 6.25BTC (our Bitcoin halving podcast episode).
18.4 million (87.5% of 21 million) BTC have already been issued so if you want some then register to our FREE How to safely buy and securely store your bitcoins webinar on Sun 31 May.

Opt-out of your country's inflation tax. Bitcoin's money printer is slow, steady and completely predictable.
Stay informed by subscribing to our Bitcoin Basics & Bitcoin Prosperity podcasts and our weekly Bitcoin Bits & Bits email.